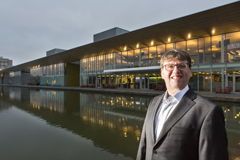 Paul Denneman is specialist in Logistics and Supply Chain Management. After completing his Masters "Industrial Engineering and Management Science" at the Eindhoven University of Technology, Paul has established his name in the logistics world. Paul is active as international master instructor, speaker/storytellet, consultant, senior project/program manager and interim supply chain professional. He is strong in project-driven change in complex environments. His focus is on implementing changes in environments where legislation and government regulation are the main constraints. He operates on the cutting edge of logistics and IT.
In 1993, Paul Denneman started Mutatis Mutandis, an independent consultancy firm that intends to make a contribution to improve logistic and supply chain processes. In the past years, Paul has executed various consulting, training and interim assignments in a wide range of companies.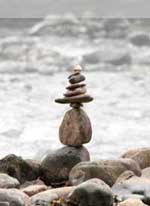 Mutatis Mutandis is specialized in the realization and implementation of (strategy) changes within complex supply chains in international organizations where legislation and government regulation plays a strong role.
Mutatis Mutandis assists companies to design and implement a supply chain strategy. This is done with attention to the dynamics that companies characterizes. We strive towards a structural embedding of the changes within the organization. We want that our clients do the right things because they want it by themselves and surely understands how it works.
A wide range of personal education options fits within this approach. Therefore Mutatis Mutandis offers comprehensive training and certification programs in the area of Operations- and Supply Chain Management. Indispensable tools to implement and assure change.
Logistics and supply chain management is challenging as there will be in daily operation all sorts of exceptions to the "standard" processes. Mutatis Mutandis focuses on to manage these exceptions and -if possible- to eliminate them. There is a way to do it better. We help you to find it!
Want to know how? Feel free to contact us.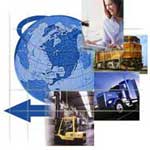 Changes in the supply chain often have serious consequences how a company can operate efficiently and effectively. Adjustments in organization, processes, information systems and logistics network are often necessary to continue to deliver the right performance. Especially in supply chains where legislation and (government) regulation is involved, this is a complex change proces.
Mutatis Mutandis (Latin for: with the necessary changes) focuses on supporting and implementing these changes, in which we focus on the dependency between processes, systems and people and always keep the intended improvement goal in mind.
The latin verb Mutatis Mutandis literally means
"After changed what needs to be changed"
or in other words
"With the necessary changes"