Mutatis Mutandis, a small, pragmatic and result oriented logistics consultancy firm
your logistics consultant. We think along with you about current logistics issues.
your senior project/program manager. We will take care of your logistics project and start where others think not succeed to bring you from A to Better!
your logistics interim professional. If you want to be quickly up to speed.
your master trainer. In a person-centered approach, we provide tailor-made for training and education to support your personal logistics development.
We are here for you.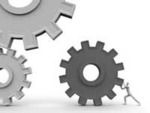 You don't have the time to wait for competent personnel is acquired and trained? Or do you need to expand your team with a temporarily specialist? Then you need a contractor who has sufficient knowledge of your industry, has the competencies needed for the job and therefore is able to solve your problem soon.
Interim professionals can temporary fill the gaps in your project, management team or middle management. Basically an interim professional works for you as an contractor and will again leave your organization after finalization of the activities he is appointed to.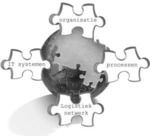 The supply chain is all that's needed to make something worthwhile out of material of less value. This involves the acquisition of raw materials, transportation, manufacturing, and – if applicable – the recycling of used products and making them suitable for reuse as raw materials. But more over, it is about the transformation of funds as well as information as well. When one of these elements is undergoing a change, it will affect the entire chain.
Adjustments in organization, processes, information systems and logistics network are often necessary to continue to deliver the right performance. Especially in supply chains where legislation and (government) regulation is involved, this is a complex changes process, for which external advice beforehand and knowledge of implementation processes is indispensable.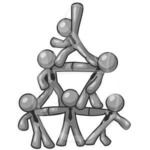 Who aspires high quality requires a great wealth of ideas. Person-oriented subject-specific training is in our opinion the basis for providing the required high quality levels. Our training approach connects theory and practice and contains of a wealth of knowledge. Developing real understanding of underlying mechanisms provides a more lasting learning experience.
Mutatis Mutandis is specialized in personalized logistics training and coaching, based on the APICS Operations Management Body of Knowledge (OMBOK) Framework. Our focus is on quality of training, practical application and personal guidance. A personal and affordable approach is one of significant importance.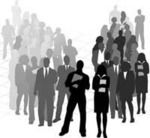 Is your project based on unclear, constantly expanding amount of work, which takes at least twice as much time and three times as much money as originally was budgeted and finally delivers half of the desired results? In that case appointing an external project and/or program manager can be your solution.
The project/program manager acts as a catalyst to initiate the project and to achieve the desired result, not being disrupted by day-to-day firefighting in the operational organziation. Mutatis Mutandis ensures that your project is being realized, and that your organization gets from A to Better. We typically begin at the point where others do not expect to succeed.